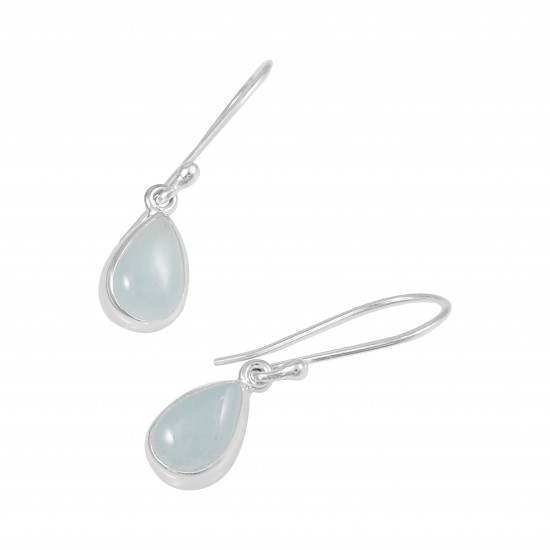 Aquamarine belongs to the Beryl family (along with emerald and morganite). It is traces of iron in its crystalline structure that causes the blue-green colour tone.
Aquamarine fortifies the intellect and helps one to tackle complicated subjects, making it a great ally for students or those dealing with complicated, multifaceted projects.
For the spiritual seeker, it provides the intellectual stability to work through the layers of emotional baggage, prejudices and value judgments that keep us from being true to our selves.
Aquamarine is credited with maintaining harmony between people, whether it be married couples or business relationships.
Read more about Aquamarine in our Crystal Fact Files here.
We don't take payment through the website.
Instead, once your order is submitted we'll contact you via email or phone with your pro forma invoice.
We'll provide you with a branded satin pouch and information card for every item you order.
We'll ship your order in an Express Post satchel via Australia Post, unless we have communicated to arrange otherwise.
The cost of shipping your entire order is AUD $12.70
For larger, bulky orders the cost of shipping is AUD $16.75
Upon your request, we can add the signature on delivery service for an extra cost of $6
| USA | Australian | Inside Diametre (mm) |
| --- | --- | --- |
| 6 | L ½ | 16.5 |
| 6.5 | M ½ | 16.9 |
| 7 | N ½ | 17.3 |
| 7.5 | O ½ | 17.75 |
| 8 | P ½ | 18.2 |
| 8.5 | Q ½ | 18.6 |
| 9 | R ½ | 19 |
| 9.5 | S ½ | 19.4 |
| 10 | T ½ | 19.8 |
| 10.5 | U ½ | 20.24 |
| 11 | V ½ | 20.66 |
| 11.5 | V 4/5 | 21 |
| 12 | X ½ | 21.5 |
| 12.5 | Y ½ | 21.9 |
| 13 | Z +1 | 22.3 |
| 13.5 | Z +3 | 23 |
| 14 | Z +4 | 23.5 |