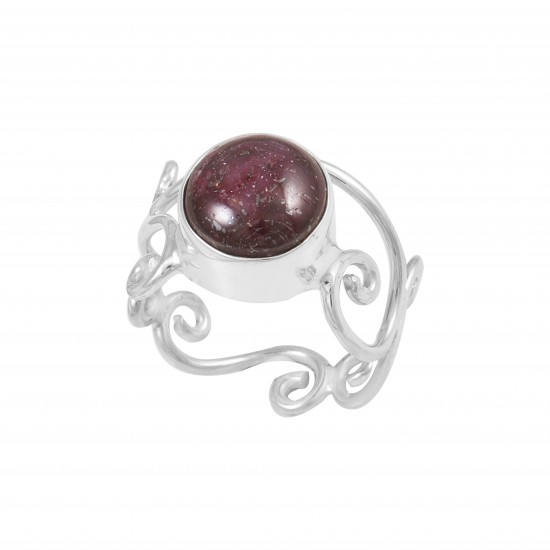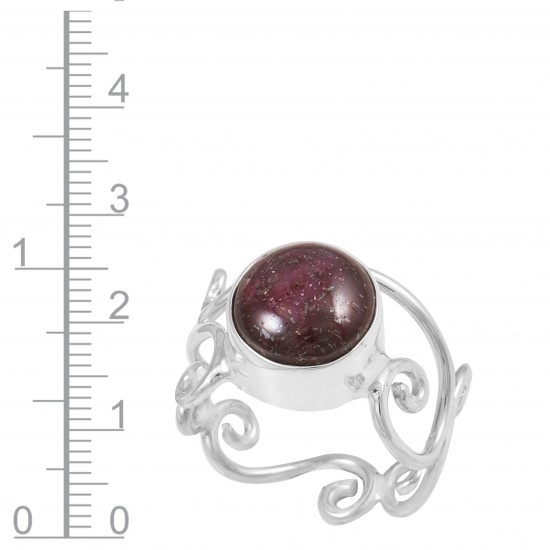 Origin: India
Ring Size: US 8 / P 1/2
Ruby is a red form of corundum, an aluminium oxide with traces of chromium.
Ruby is a stone of passion and energy, which encourages one to live life to the fullest.
Ruby stimulates the base and heart chakras. It dissipates negativity and instills a sense of self-confidence and vibrancy. Ruby restores energy, vitality and libido and makes one feel more attractive to others.
Ruby also makes one more daring, and protects from psychic attack.
Star Ruby displays a phenomenon known as asterism – the appearance of a 6-rayed star in the stone. This star is caused by the presence of very fine needle-like crystals of a mineral known as rutile, which catch and reflect light.
Star Ruby draws more light to us and connects us with higher energies and spirit guides whilst keeping us grounded. It also amplifies our own light, which serves to make us take more notice of ourselves and what we have to offer.
We don't take payment through the website.
Instead, once your order is submitted we'll contact you via email or phone with your pro forma invoice.
We'll provide you with a branded satin pouch and information card for every item you order.
We'll ship your order in an Express Post satchel via Australia Post, unless we have communicated to arrange otherwise.
The cost of shipping your entire order is AUD $12.70
For larger, bulky orders the cost of shipping is AUD $16.75
Upon your request, we can add the signature on delivery service for an extra cost of $6
| USA | Australian | Inside Diametre (mm) |
| --- | --- | --- |
| 6 | L ½ | 16.5 |
| 6.5 | M ½ | 16.9 |
| 7 | N ½ | 17.3 |
| 7.5 | O ½ | 17.75 |
| 8 | P ½ | 18.2 |
| 8.5 | Q ½ | 18.6 |
| 9 | R ½ | 19 |
| 9.5 | S ½ | 19.4 |
| 10 | T ½ | 19.8 |
| 10.5 | U ½ | 20.24 |
| 11 | V ½ | 20.66 |
| 11.5 | V 4/5 | 21 |
| 12 | X ½ | 21.5 |
| 12.5 | Y ½ | 21.9 |
| 13 | Z +1 | 22.3 |
| 13.5 | Z +3 | 23 |
| 14 | Z +4 | 23.5 |