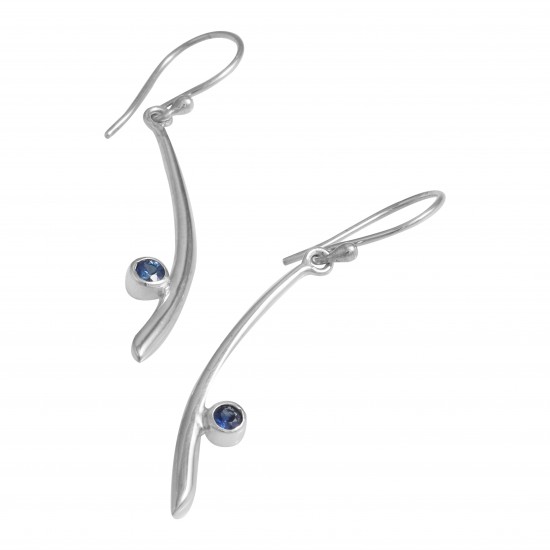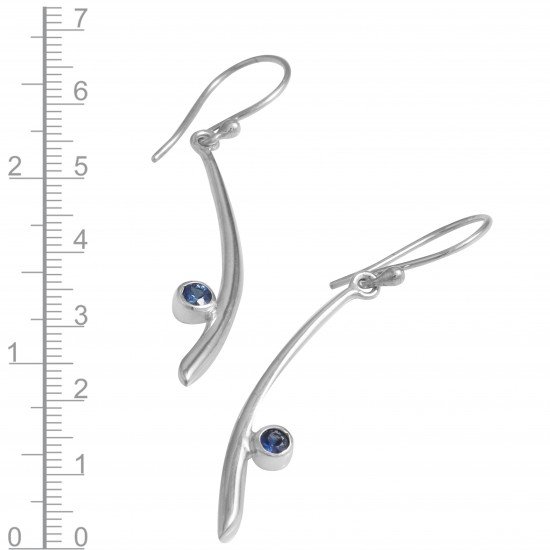 Sapphire, an Aluminium Oxide, belongs to the Corundum family of minerals. With a hardness of 9, it is the third hardest of all minerals after diamonds and moissanite.

Traces of Iron and Titanium are responsible for the colour of Blue Sapphire.
Blue Sapphire calms the mind, facilitates mental focus and cultivates self-discipline.
Blue Sapphire sharpens intuition and facilitates the channeling of spiritual information and healing energies. It is highly recommended for hands-on healers such as Reiki practitioners, or those who use voice as a healing modality.
Blue Sapphire is the crystal for integrity, and is recommended when entering negotiations, so that outcomes are fair.
Blue Sapphire symbolizes commitment and is recommended as a gift between lovers.
We don't take payment through the website.
Instead, once your order is submitted we'll contact you via email or phone with your pro forma invoice.
We'll provide you with a branded satin pouch and information card for every item you order.
We'll ship your order in an Express Post satchel via Australia Post, unless we have communicated to arrange otherwise.
The cost of shipping your entire order is AUD $12.70
For larger, bulky orders the cost of shipping is AUD $16.75
Upon your request, we can add the signature on delivery service for an extra cost of $6
| USA | Australian | Inside Diametre (mm) |
| --- | --- | --- |
| 6 | L ½ | 16.5 |
| 6.5 | M ½ | 16.9 |
| 7 | N ½ | 17.3 |
| 7.5 | O ½ | 17.75 |
| 8 | P ½ | 18.2 |
| 8.5 | Q ½ | 18.6 |
| 9 | R ½ | 19 |
| 9.5 | S ½ | 19.4 |
| 10 | T ½ | 19.8 |
| 10.5 | U ½ | 20.24 |
| 11 | V ½ | 20.66 |
| 11.5 | V 4/5 | 21 |
| 12 | X ½ | 21.5 |
| 12.5 | Y ½ | 21.9 |
| 13 | Z +1 | 22.3 |
| 13.5 | Z +3 | 23 |
| 14 | Z +4 | 23.5 |