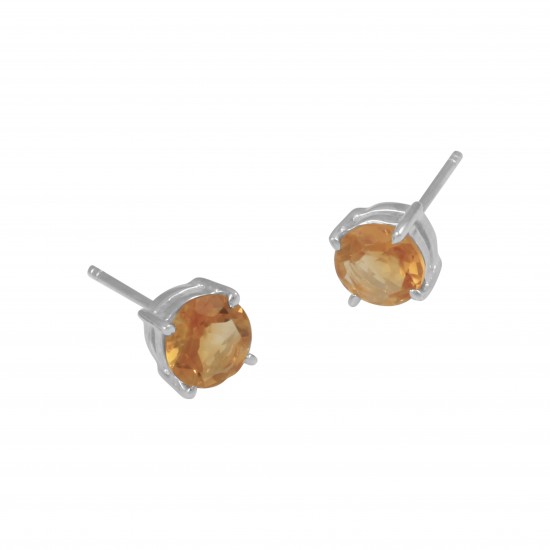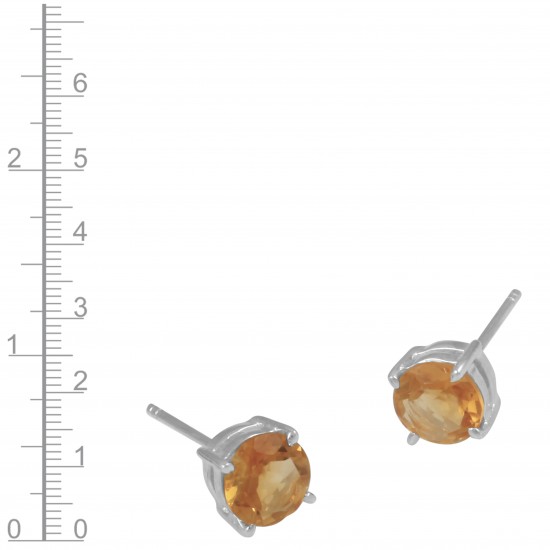 Citrine 7mm Stud Earrings
Item Code:

E-STUD-7-CITRINE
Origin: Brazil
Citrine is a quartz, which contains inclusions of iron. It is formed when either amethyst or smoky quartz is subjected to heat. This exposure to heat can occur naturally due to volcanic or other geothermal activity, but citrine used in jewellery is most often created by intentionally heating amethyst.
Citrine is a crystal for attracting success, wealth and abundance. It emanates a sense of joy and generosity.
We don't take payment through the website.
Instead, once your order is submitted we'll contact you via email or phone with your pro forma invoice.
We'll provide you with a branded satin pouch and information card for every item you order.
We'll ship your order in an Express Post satchel via Australia Post, unless we have communicated to arrange otherwise.
The cost of shipping your entire order is AUD $12.70
For larger, bulky orders the cost of shipping is AUD $16.75
Upon your request, we can add the signature on delivery service for an extra cost of $6
| USA | Australian | Inside Diametre (mm) |
| --- | --- | --- |
| 6 | L ½ | 16.5 |
| 6.5 | M ½ | 16.9 |
| 7 | N ½ | 17.3 |
| 7.5 | O ½ | 17.75 |
| 8 | P ½ | 18.2 |
| 8.5 | Q ½ | 18.6 |
| 9 | R ½ | 19 |
| 9.5 | S ½ | 19.4 |
| 10 | T ½ | 19.8 |
| 10.5 | U ½ | 20.24 |
| 11 | V ½ | 20.66 |
| 11.5 | V 4/5 | 21 |
| 12 | X ½ | 21.5 |
| 12.5 | Y ½ | 21.9 |
| 13 | Z +1 | 22.3 |
| 13.5 | Z +3 | 23 |
| 14 | Z +4 | 23.5 |