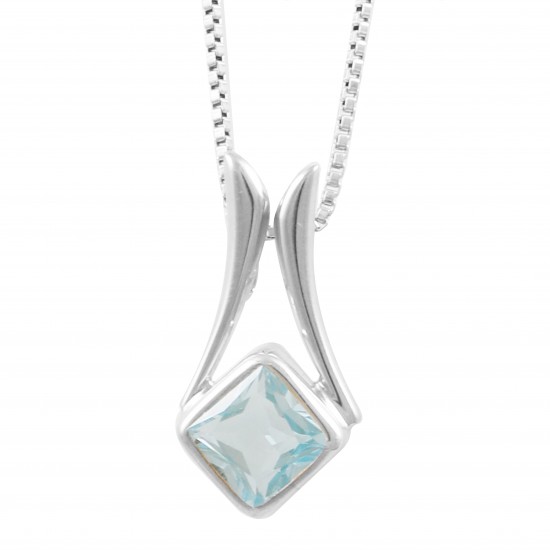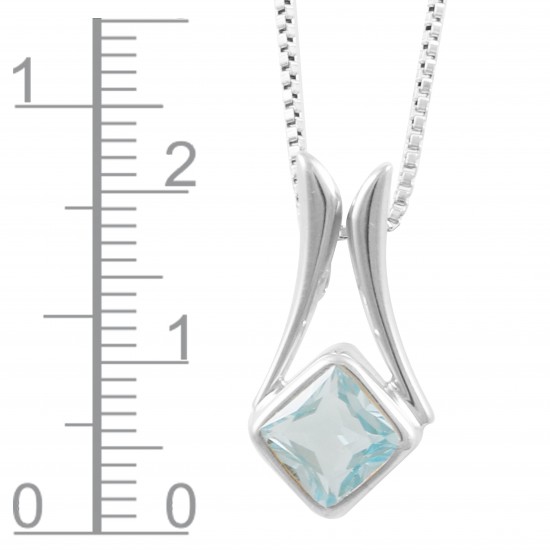 Topaz is an aluminium and fluorine silicate.
Blue Topaz is very rare in nature and almost all Blue Topaz found in jewellery is white topaz enhanced by irradiation.
Blue Topaz is an excellent crystal for effective communication, both verbal and written. It also sharpens ones focus and concentration and helps one to be more decisive and expressive. Blue Topaz is recommended for public speakers and writers alike.
This pendant is part of Blue Turtles' One-of-a-Kind Crystal & Gemstone collection. We have many more un-catalogued pieces in stock, in myriad stone varieties and jewellery styles.
Simply mention in the comment section that you want to know more about these unlisted pieces.
We don't take payment through the website.
Instead, once your order is submitted we'll contact you via email or phone with your pro forma invoice.
We'll provide you with a branded satin pouch and information card for every item you order.
We'll ship your order in an Express Post satchel via Australia Post, unless we have communicated to arrange otherwise.
The cost of shipping your entire order is AUD $12.70
For larger, bulky orders the cost of shipping is AUD $16.75
Upon your request, we can add the signature on delivery service for an extra cost of $6
| USA | Australian | Inside Diametre (mm) |
| --- | --- | --- |
| 6 | L ½ | 16.5 |
| 6.5 | M ½ | 16.9 |
| 7 | N ½ | 17.3 |
| 7.5 | O ½ | 17.75 |
| 8 | P ½ | 18.2 |
| 8.5 | Q ½ | 18.6 |
| 9 | R ½ | 19 |
| 9.5 | S ½ | 19.4 |
| 10 | T ½ | 19.8 |
| 10.5 | U ½ | 20.24 |
| 11 | V ½ | 20.66 |
| 11.5 | V 4/5 | 21 |
| 12 | X ½ | 21.5 |
| 12.5 | Y ½ | 21.9 |
| 13 | Z +1 | 22.3 |
| 13.5 | Z +3 | 23 |
| 14 | Z +4 | 23.5 |